MichelleGladish
Paintings by Michelle Gladish
Roles: Principal Consultant, Developer
Technologies Used: HTML, CSS, JavaScript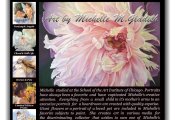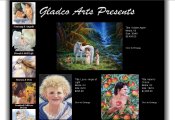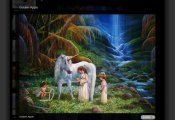 Michelle Gladish is a signature member of Women Artists of the West, Nature Art International and a member of the Society of Children's Book Writers and Illustrators.
The site allows users to see enlarged images of Michelle Gladish's artwork using PrettyPhoto, which is a jQuery lightbox clone. The rest of the site is html/css using divs for layout.
This site allows Michelle Gladish the ability to display her work world wide. According to October 2012 results of Google Analytics, people from 97 counties have viewed this site in the past 24 months with an average Pages/Visit view of 3.3 pages.
Top 10 countries, in number of visits include:
-- United States
-- United Kingdom
-- Russia
-- Canada
-- India
-- Australia
-- France
-- Ukraine
-- Italy
-- Poland